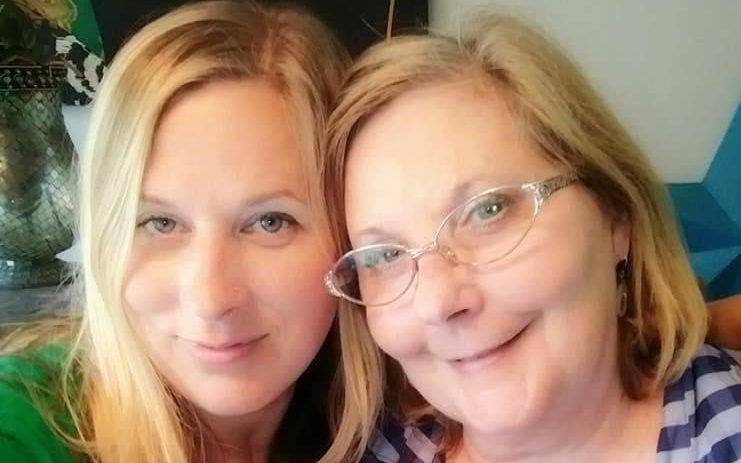 Pam Bryan finally took the step she'd been dreaming about for years.
She has five weeks down since she made the life-changing decision to have Gastric Sleeve surgery. Now, her weight-loss journey officially begins.
Ms. Bryan is already down 22 pounds since her January 28, 2021, surgery.
"I'm feeling pretty good," the 63-year-old grandmother of eight said. "My clothes fit so much better. I can see my collar bone again. I feel more energized already. I get up earlier to start my day. My husband and daughter can see the difference in my body size already and are a great source of encouragement. I can't wait to sit comfortably in a plane seat while flying to Hawaii in May!"
Before the surgery, she wasn't feeling as great. She battled with sleep apnea, high blood pressure, high cholesterol and rapid heartbeat episodes.
"I wasn't eating right. I never ate right, I guess," said Pam.
Like many new moms, Pam put on weight while she was busy raising two children. After a hysterectomy in her 30s, she gained even more weight.
"I've done every diet out there: Jenny Craig, Weight Watchers. I've taken medicine, but the amphetamines aren't good for my heart. I'd lose the weight and then gain it back."
In 2017, Pam not only lost her two brothers but also her only son, and she was devastated. She naturally turned to food for comfort. At her heaviest, she weighed 269 pounds.
"I've done every diet out there: Jenny Craig, Weight Watchers. I've taken medicine, but the amphetamines aren't good for my heart. I'd lose the weight and then gain it back."

Pam Bryan, Weight-Loss Surgery Patient
Her only daughter, Laura Walker, provided the wake-up call that Pam needed to hear. "She said, 'Mom, you have to take care of yourself because you're all I have.' I decided I needed to get control of this."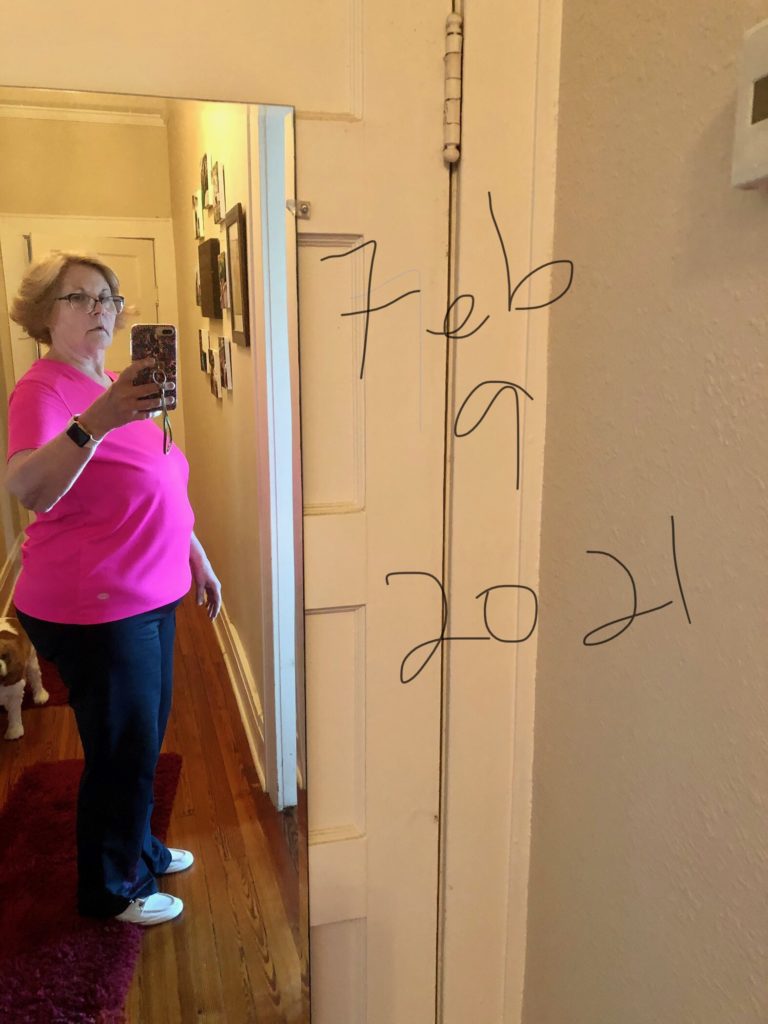 This wouldn't be the first time Pam had considered weight-loss surgery. About eight years ago, she talked to friends and colleagues about bariatric surgery and met a lot of discouragement. Weight-loss surgery has come a long way over the last couple of decades to establish itself as a safe and effective form of weight loss and disease management.
"For me, surgery was not about my vanity. It was about getting healthy."
When Pam renewed her search for weight loss surgical options in 2019, she discovered Bariatric Surgeon Joseph Chebli, MD, and fell in love with his philosophy and work. Once her health insurance approved coverage of the procedure, Lakeland Regional Health's Institute for Metabolic and Bariatric Surgery and Medicine had opened its doors, allowing her to be Lakeland Regional Health's first bariatric surgical patient.
The Institute, which opened in January 2021, offers weight-loss surgery as well as weight-loss medicine, the first bariatric surgical program in Lakeland, where obesity rates are a top concern. As with Pam's case, being overweight or obese can cause many other medical issues, including diabetes, cardiovascular disease, sleep disorders, depression and pulmonary disorders.
She spent one night in the Medical Center and admits to being in a lot of discomfort during the 24 hours following surgery. Discharged the following day and free of the pain from surgery, Pam said she graduated from a liquid diet to a pureed diet. Her biggest focus right now is making sure she consumes enough protein to promote proper healing. Her meals have included part of a scrambled egg, a bite of a mashed banana, a little bit of cottage cheese, a protein shake and some applesauce – "Mmmmm. That tasted good."
"It's nice to have that full feeling and know I didn't eat anything bad for me."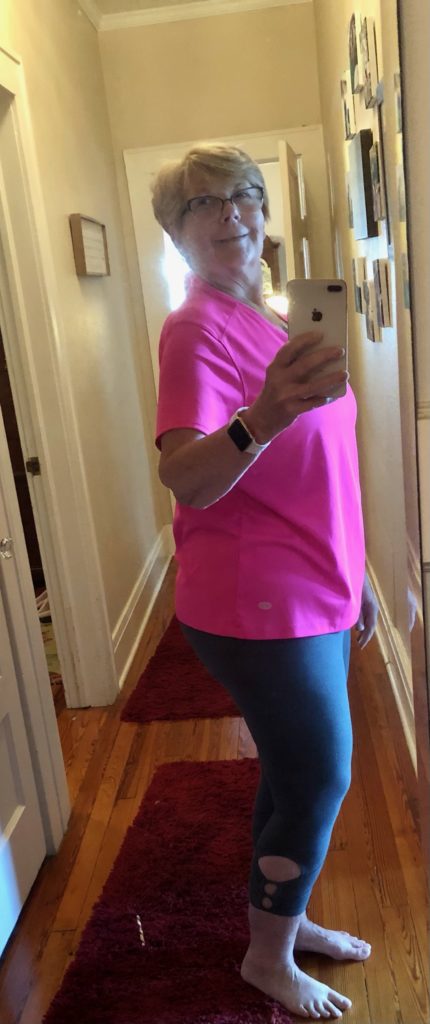 In a Laparascopic Sleeve Gastrectomy like Pam underwent, about 80% of the stomach is removed, leaving the remaining stomach the size and shape of a banana. This reduces the amount of food that can be held in the stomach and causes hormonal changes that can reduce your appetite.
The procedure, as Pam views it, is just a tool to help her on her lifelong journey. Most weight-loss patients, Dr. Chebli explains, need to make a long-term commitment to changes in their nutrition and physical activity to achieve the best outcomes.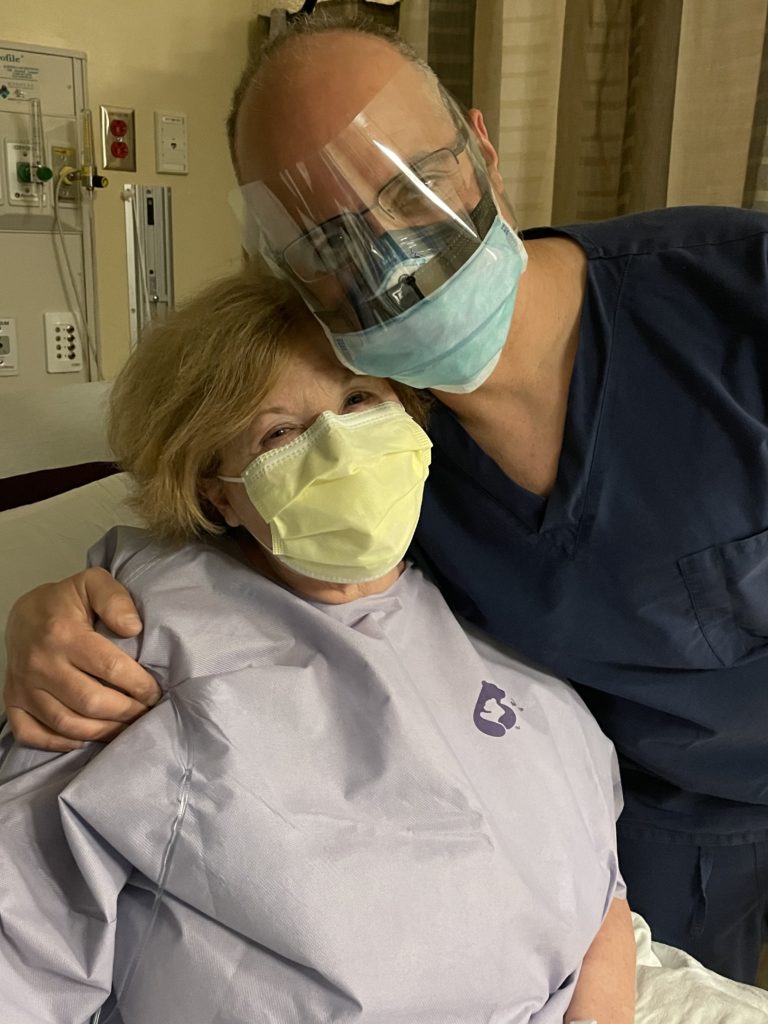 "If I overeat, I am going to gain weight," Pam said. "I have to reprogram my mind that sugar is my enemy. That's going to be my regimen from now on. I need to keep my eye on me. Daily, I tell myself, 'This is what I chose to do. I chose it for me. This is what I need to do.'"
Pam says her grocery shopping routine has changed, and the house has been emptied of any sugary temptations.
"I am going to be realistic. I know there will be challenges in front of me."
Pam said she plans to start walking and is thinking about joining the local YMCA for swimming and weight-resistance training. Working remotely has been helpful too, as she doesn't have to smell a co-worker's lunch coming out of the microwave or pass by tempting vending machines.
"Everyone has to reach that point where they know they are ready to do it. Every morning when I wake up, I program myself."
To learn more about weight-loss surgery and medicine, visit our Institute for Metabolic and Bariatric Surgery and Medicine website.
If you are considering weight-loss surgery but would like to know more, call a representative of the Lakeland Regional Health Institute for Metabolic and Bariatric Surgery and Medicine at 863.284.1500.