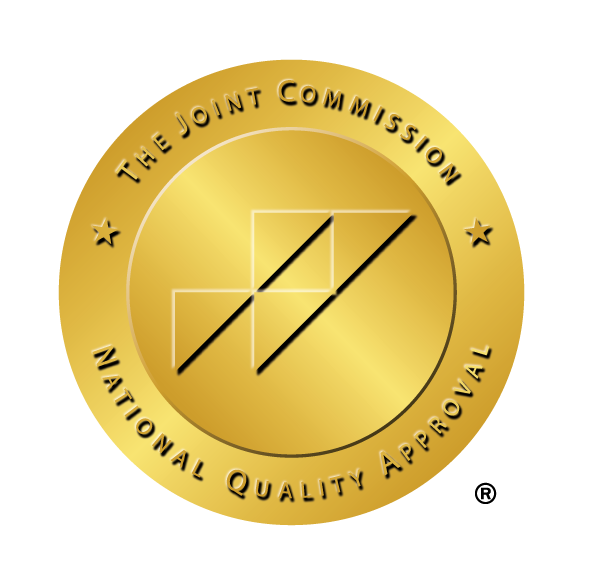 Patients and their loved ones in Polk County and surrounding areas benefit from Lakeland Regional Health's lifesaving complex stroke and neurological care.
Lakeland Regional Health's Stroke Center is a dedicated Thrombectomy-Capable Stroke Center by The Joint Commission (TJC) receiving its Gold Seal of Approval® Accreditation by demonstrating continuous compliance with its performance standards. The Gold Seal is a symbol of quality that reflects a health care organization's commitment to providing safe and quality patient care.
Our high level of Stroke Center certifications recognize the significant difference in resources, staff and training necessary for the treatment of complex stroke cases. To earn this certification, Lakeland Regional Health Medical Center was required to meet rigorous standards, including:
Physicians and other specialists trained in vascular (blood vessel), neurology, neurosurgery and endovascular treatments
Experience and knowledge in treating patients with complex types of stroke
Dedicated neurointensive care unit for complex stroke patients
Participation in stroke research
The Stroke Center at Lakeland Regional Health Medical Center also is consistently recognized with the Get With the Guidelines Target Stroke Honor Roll Gold Plus award by the American Heart Association and the American Stroke Association.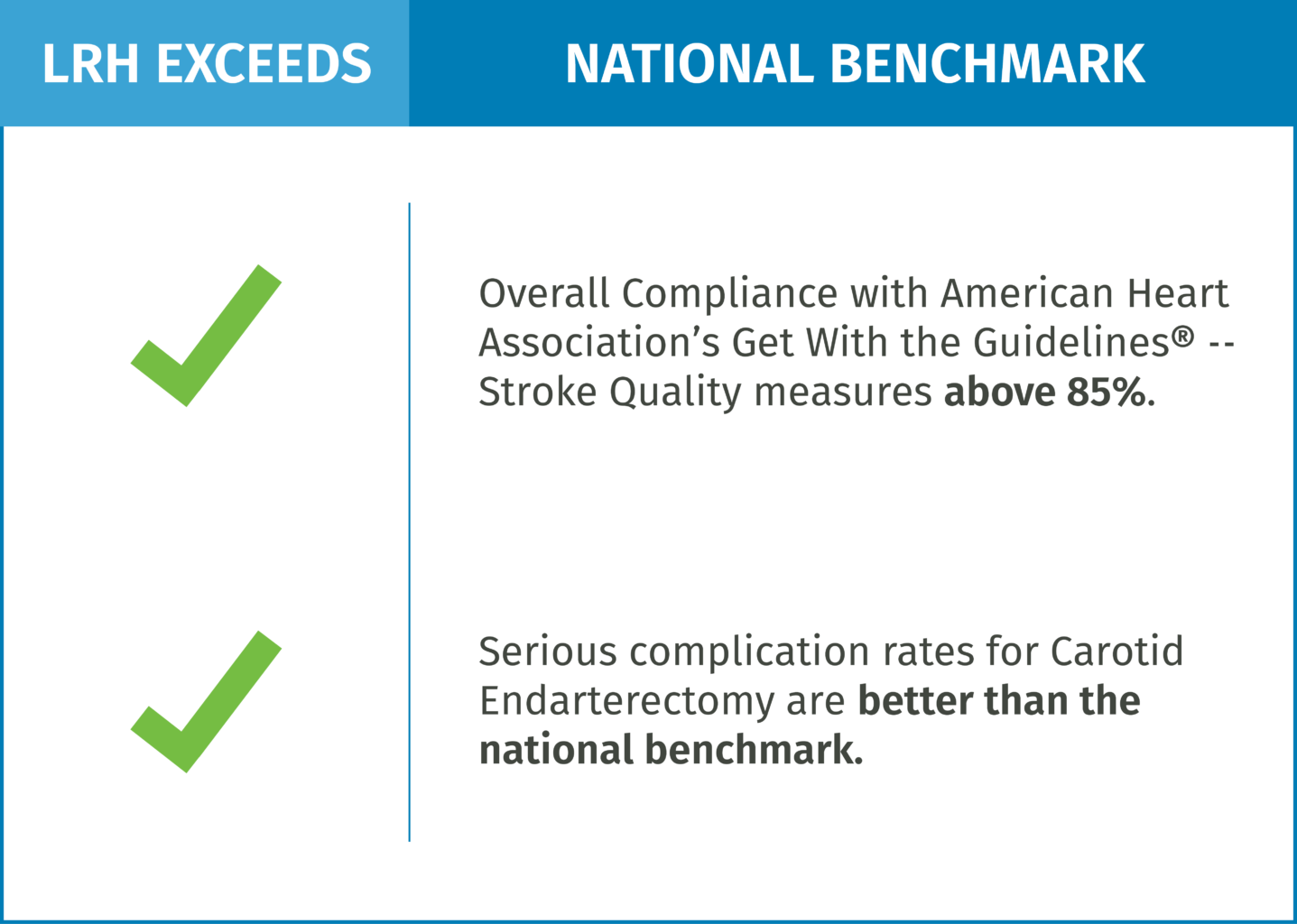 Stroke Facts from the American Heart Association/American Stroke Association:
Stroke is the No. 5 cause of death in the United States.
Stroke kills someone in the U.S. about once every four minutes.
African-Americans have nearly twice the risk for a first-ever stroke than whites, and a much higher death rate from stroke.
Stroke causes 1 of every 20 deaths in the U.S.
Stroke is the leading preventable cause of disability.
The good news is that as people become more informed about the warning signs of stroke and as stroke care has advanced, patient outcomes have improved.
Risk factors for stroke include:
high blood pressure
diabetes
high cholesterol
atrial fibrillation
TIA's (transient ischemic attacks)
carotid disease
smoking
excessive alcohol intake
obesity
Warning Signs of Stroke:
Sudden numbness or weakness of face, arm or leg, especially on one side of the body
Sudden confusion, trouble speaking or understanding
Sudden trouble seeing in one or both eyes
Sudden trouble walking, dizziness, loss of balance or coordination
Sudden severe headache with no known cause
Knowing the warning signs of a stroke can lead to earlier treatment.
Recovery from a Stroke
Treatment following a stroke depends on the type of stroke involved. The Thrombectomy-Capable Stroke Center at LRH also provides advanced medical services to aid in recovery from stroke. Rehabilitation begins soon after diagnosis and can continue in the Bannasch Institute for Advanced Rehabilitative Medicine* and through our outpatient rehabilitative services.
Stroke Survivor and Caregiver Support Group
Days of Support Group: the third Wednesday of every month
Class Duration: 11:30am to 12:30pm
Location: Online via Zoom
Visit our support group page to view upcoming dates and sign-up>
Registration is not required for this free program. For eligible patients.
Interventional Radiology Program
Neurosurgeons specialize in the diagnosis and surgical treatment of disorders of the central and peripheral nervous system. Interventional radiologists are experts using imaging equipment to see into the body and guide their procedures.
Lakeland Regional Health Medical Center's highly-trained neurosurgeons and interventional radiologists have access to outstanding technological resources and work with gifted surgical teams to deliver the best outcomes and safest care to our patients and families.
Lakeland Regional Health Medical Center is home to the County's only Biplanar NeuroInterventional Suite. This suite gives our fellowship trained neurosurgeons the advanced technology necessary to perform lifesaving procedures, previously only available outside Polk County, at our hospital, substantially reducing the time to treatment for patients experiencing medical emergencies.
Our fellowship-trained neurosurgeons perform a wide array of lifesaving procedures. They treat complex neurointerventional cases, such as stroke, brain tumors, cerebral aneurysms and other conditions of the central nervous system. With the addition of our Biplanar NeuroInterventional Suite, our surgeons have additional resources to ensure optimum outcomes, as patients treated using biplanar technology are likely to experience shorter recovery times, less pain and less complications.
Acute stroke patients found to be candidates for treatment are treated on average within 2 hours of arrival to Lakeland Regional Health decreasing the likelihood of long term disability.