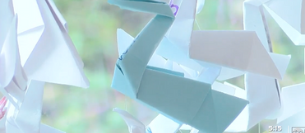 Origami Swans Honor 13,000 COVID Patients Treated at Lakeland Regional
The origami swans hanging on display at Lakeland Regional Health represent the more than 13,000 COVID-19 patients treated at the hospital since the beginning of the pandemic.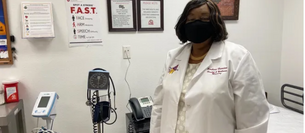 Lakeland Regional Health Joins Program to Help Patients Prevent Stroke
Lakeland Regional Health is joining the University of South Florida and two other hospitals in a study intended to improve the health of people of color who have chronic conditions.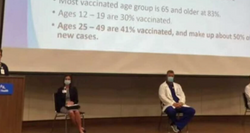 Polk Health Leaders Ring Alarm Over Spread of COVID-19
Propelled by the ultra-contagious delta variant, COVID-19 is spreading rapidly through Polk County, sending record numbers of people to the hospital, most of them younger than 50 and almost all of them unvaccinated.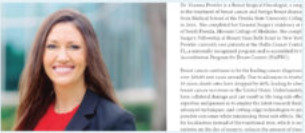 Dr. Vanessa Prowler, One of Tampa's Doctors of the Year
Dr. Vanessa Prowler is a Breast Surgical Oncologist, a surgeon who specializes in the treatment of breast cancer and benign breast diabetes. She graduated from Medical School at the Florida State University College of Medicine in 2010…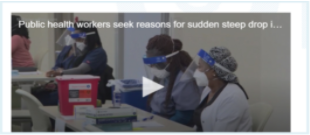 Dr. Regan Talks About Vaccine Hesitancy With CBS Tampa
Public health workers are concerned about a recent drop-off in the number of people looking to get vaccinated all around the Tampa Bay region.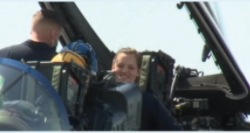 Agradecimiento en las Alturas
Una enfermera que combatio contra el coronavirus durante todo el ano fue invitada a montarse en uno de los jets de los Blue Angels.