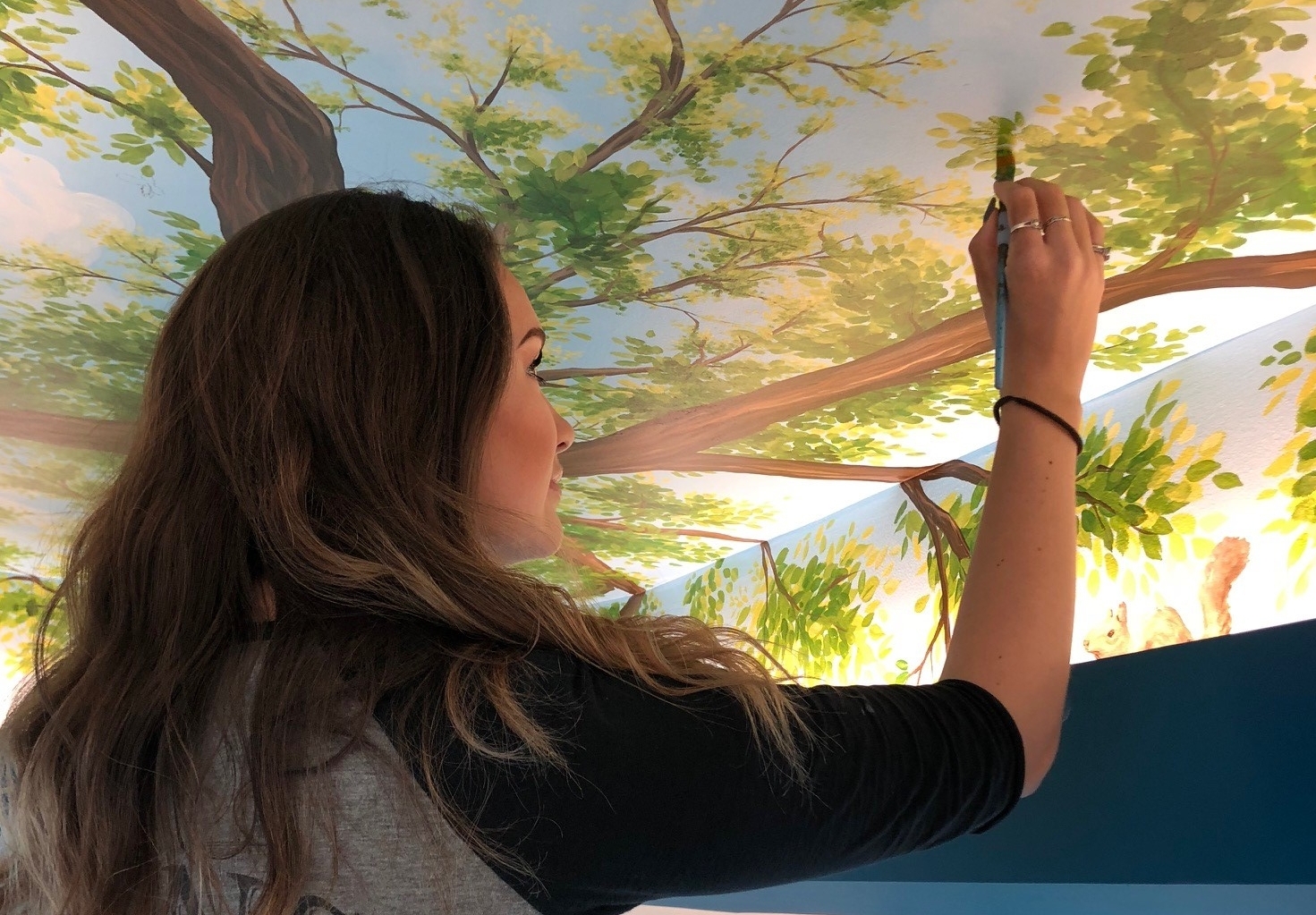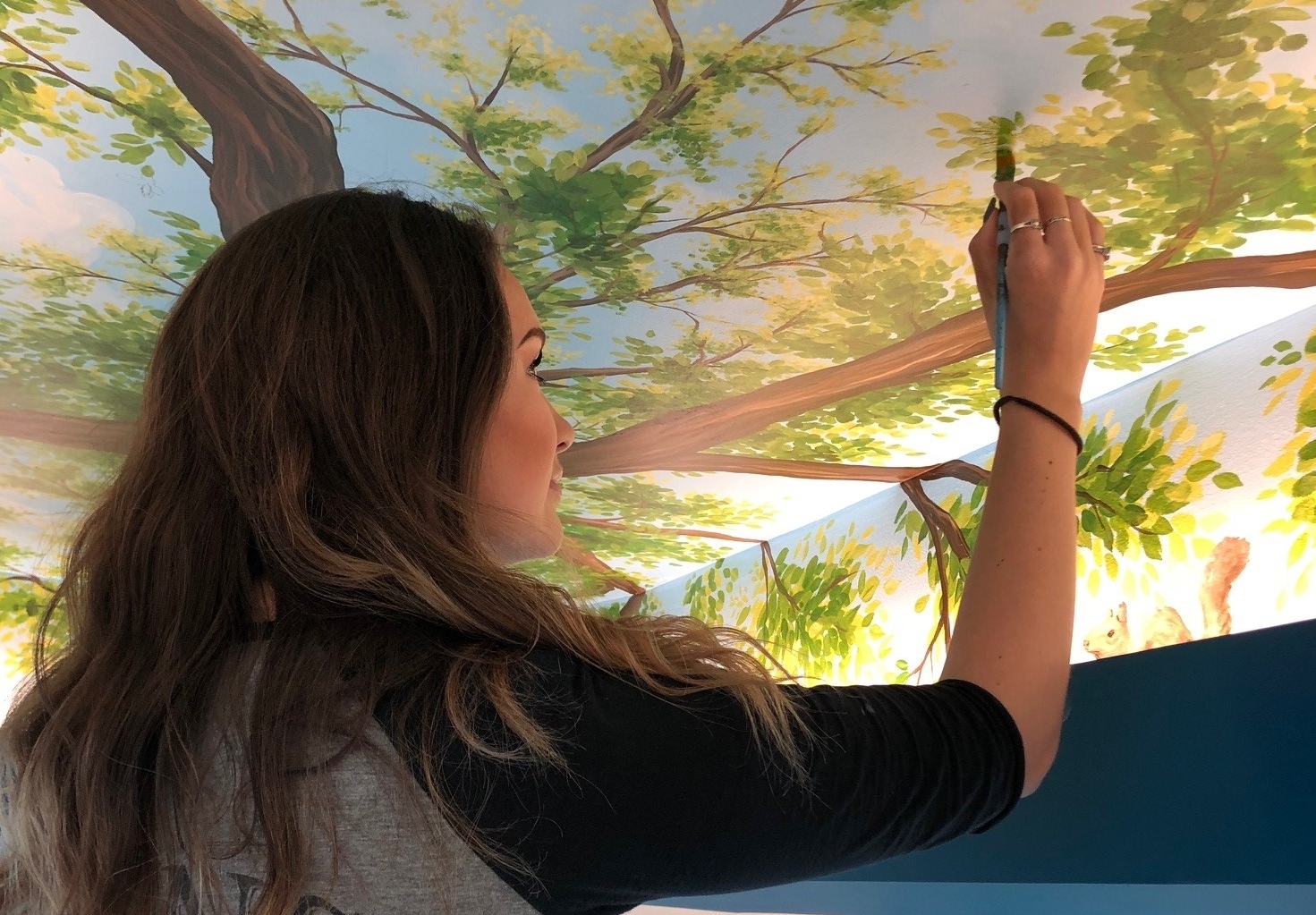 Gillian Fazio will keep you looking up, even when faced with the harrowing prospect of surgery for you or your loved one.
The 2017 University of Florida grad magically created a lively mural of trees and animals on the ceiling of the second-floor waiting area at the new Carol Jenkins Barnett Pavilion for Women and Children, opening in June on the Medical Center Campus. The treescape is so captivating you won't want to stop searching for the hidden animals and natural life in the painting, and she was very intentional about the animals she included.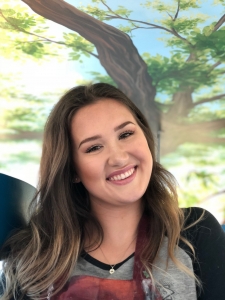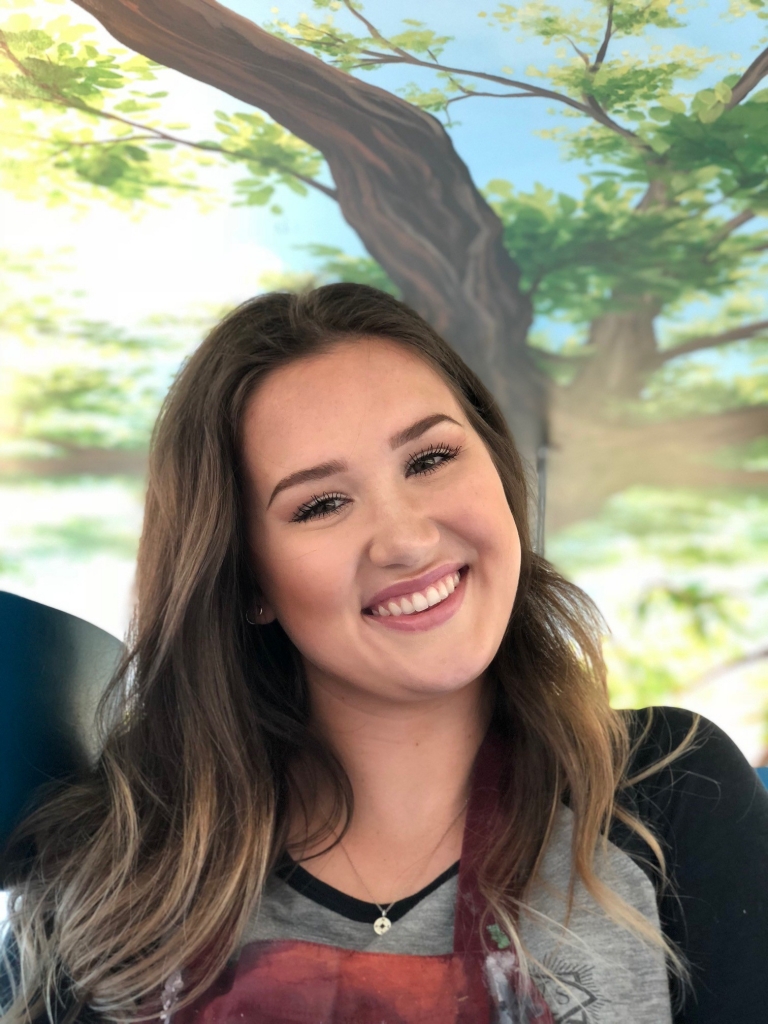 "I just love painting animals," said Ms. Fazio, a graduate of Lakeland High. "Realistic things are more fun for me to paint. I added animals that had symbolic value, like butterflies and bluejays."
The tree canopy mural is 18 feet in length and varies in width from 7 feet at some points to 3 feet. The entire scene, which she used latex paint to create, took her a total of 10 days to complete.
Ms. Fazio, a Bachelor of Fine Arts major who is now a full-time Lakeland artist, is so grateful she can bring some cheer into the lives of patients and families.
"There are a million reasons people are going to be at the hospital. It's really nice to have a steady, positive environment, especially in the waiting area where families could be waiting for several hours for a child to come out of surgery."
Down the hallway from Ms. Fazio's paintings are a series of four large-scale paintings by Alexis Martinez Puleio, who also grew up in Lakeland.
Mrs. Puleio uses acrylic paint and epoxy resin to create paintings with an oceanic feel. She uses a blow torch to finish the process, creating a three-dimensional glassy look.
Her four pieces at the Pavilion are each 5 feet tall by 10 feet wide and are set into the walls of the second-floor concourse. The paintings merge to create one continuous aerial view of deep blue waters crashing onto protruding brown rocks.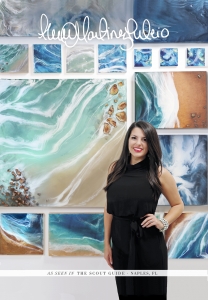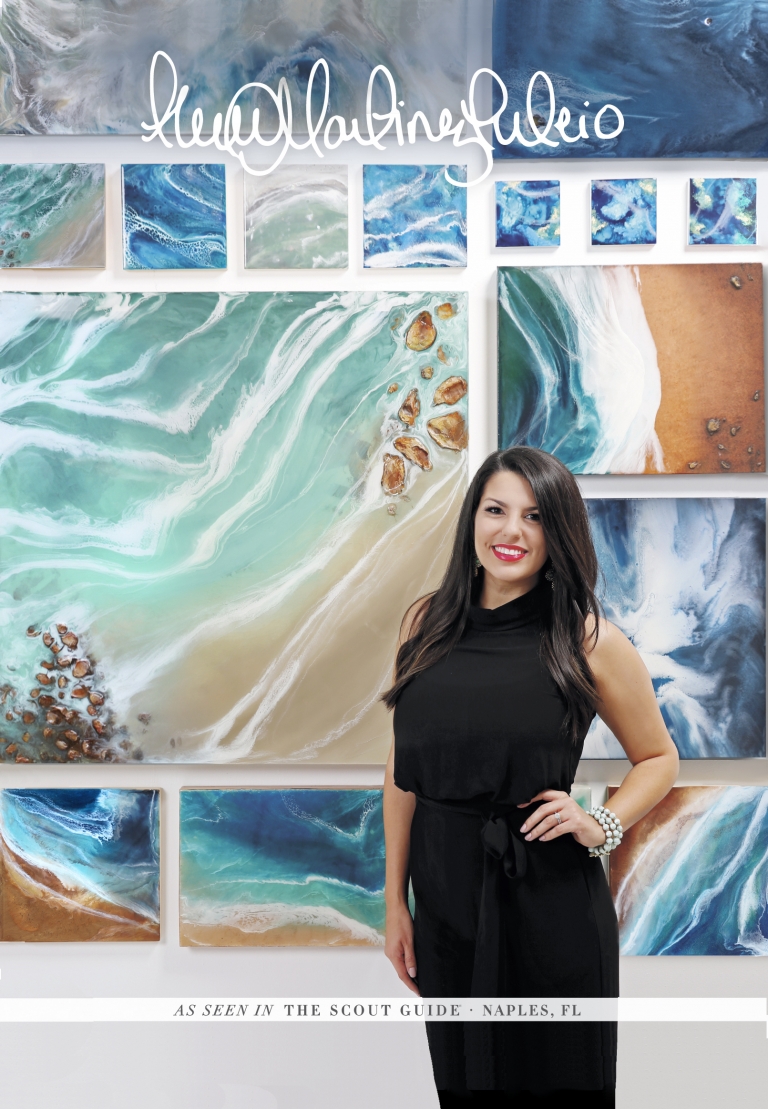 Mrs. Puleio doesn't have to go far to gain inspiration for her ocean scenes. Now a resident of Naples, Florida, she is 4 miles from the beach.
"I paint every single day," said Mrs. Puleio, who took a few art classes when she attended George Jenkins High School in Lakeland. "I was always into art, even as a little kid. I was always coloring, always trying to copy the images that I saw in my children's book growing up. I love to create."
Yet she graduated from Florida Gulf Coast College with a degree in Biology and Chemistry, with an intent to go into a medical career. She took a year off after college and rediscovered her love of painting.
"I enjoy the ability to be creative, be free and get lost in the moment."
That year off turned into a full-time career. She has gotten married and raised her 4-year-old daughter and is touched that her artwork will grace the walls of the same hospital where she was born 31 years ago.
"It's just a happy environment. The water is really calming and refreshing. I hope that the families can take a moment to look at the paintings and get lost in them."