Like many women, Dorothy Trogolo gained weight after her two daughters were born. She had no trouble eventually losing it. But when she underwent surgery 10 years ago and was subsequently put on different medicines that increased her appetite, she gained so much weight that she was horrified to find out that she was diagnosed as clinically obese.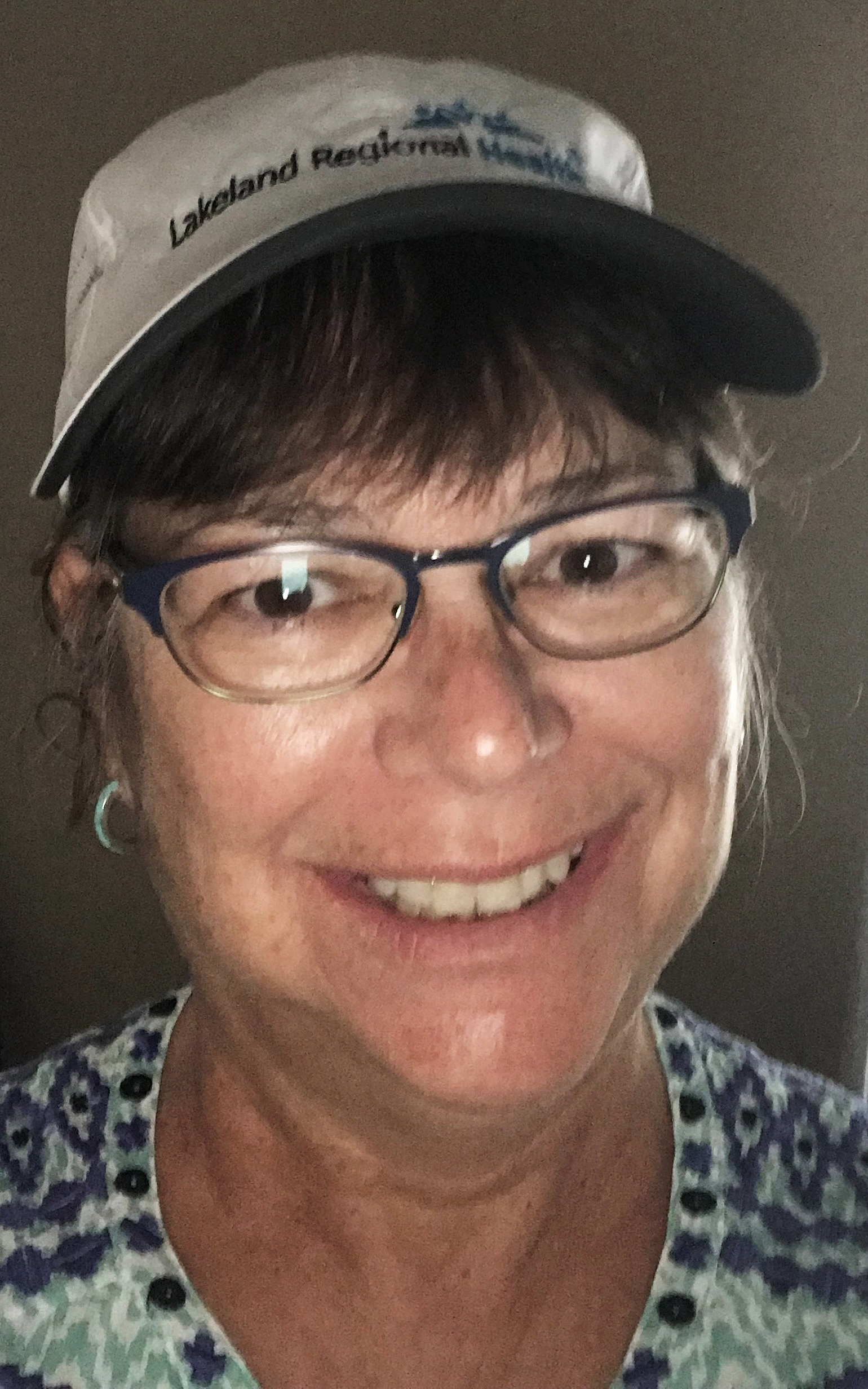 As a criminal defense trial lawyer, Mrs. Trogolo was always physically active. She likes to kayak and works out in the gym. But healthy eating was her biggest challenge.
She tried many diets and nothing really connected for her – until 2018 rolled around.
Mrs. Trogolo is a self-described joiner. So when her church, College Heights United Methodist, decided to enter Lakeland Regional Health's inaugural FitChurch Challenge, she was all in. A total of 174 people registered – 10 congregations and a large group of independent community members – for FitChurch Challenge.
"To be completely honest, I got involved with FitChurch Challenge because my church was doing it. I try to participate in as many community outreach programs as I can."
One of the first events she attended as a FitChurch participant was a program called Living Well + Eating Better that featured Donald Hensrud, MD, editor of the bestselling Mayo Clinic Diet.
"I've tried other weight-loss plans but never as successfully as the Mayo Clinic Diet," said Mrs. Trogolo. "When I heard him speak, I thought, 'I can do this!' When Dr. Hensrud spoke about obesity as a public health issue rather than an individual issue, I had a different attitude. The diet is easy and can fit into every lifestyle."
Mrs. Trogolo ended up attending all 21 sessions offered during the 12-week challenge, everything from walks around the lake and yoga sessions to classes and lectures on staying healthy. "I thought I knew a lot, but I learned something at every session I went to."
Her earnestness paid off. In just 12 weeks, Mrs. Trogolo shed 16 pounds and is continuing to lose. Her blood pressure decreased and her hope is to wean off her blood pressure medicine, under her doctor's care.
Robert Trogolo, her husband of 23 years, also participated and had fantastic results. Their church placed third for total points earned. Trinity Christian Center and First Baptist Church of Imperial Lakes placed first and second, respectively.
Retired for two years, Mrs. Trogolo said she is a little nervous going it on her own after the program ended in March.
"I worry about the loss of the support. I really enjoyed that support, that feeling of knowing that I was going to be getting together with my church members and other church members. I made friends."
But Mrs. Trogolo stays committed, swimming four to five days a week with the Splashercise class at the Gandy Pool. After class, she swims laps on her own. She went from walking for 5 minutes at a time to now being able to take 30-minute walks.
"What I did not expect is to have so much more energy. There's been a huge improvement in the quality of life."
The winning churches earned a healthy congregational dinner prepared by Lakeland Regional Health's Food and Nutrition Services chefs, and individual winners received FitBit devices. Registration for 2019's FitChurch Challenge will begin in November 2018.