By KATHERINE ZERATSKY, RD, LD
Mayo Clinic News Network
Margarine usually tops butter when it comes to heart health.
Margarine is made from vegetable oils, so it contains unsaturated "good" fats — polyunsaturated and monounsaturated fats. These types of fats help reduce low-density lipoprotein (LDL), or "bad," cholesterol when substituted for saturated fat.
Butter, on the other hand, is made from animal fat, so it contains more saturated fat.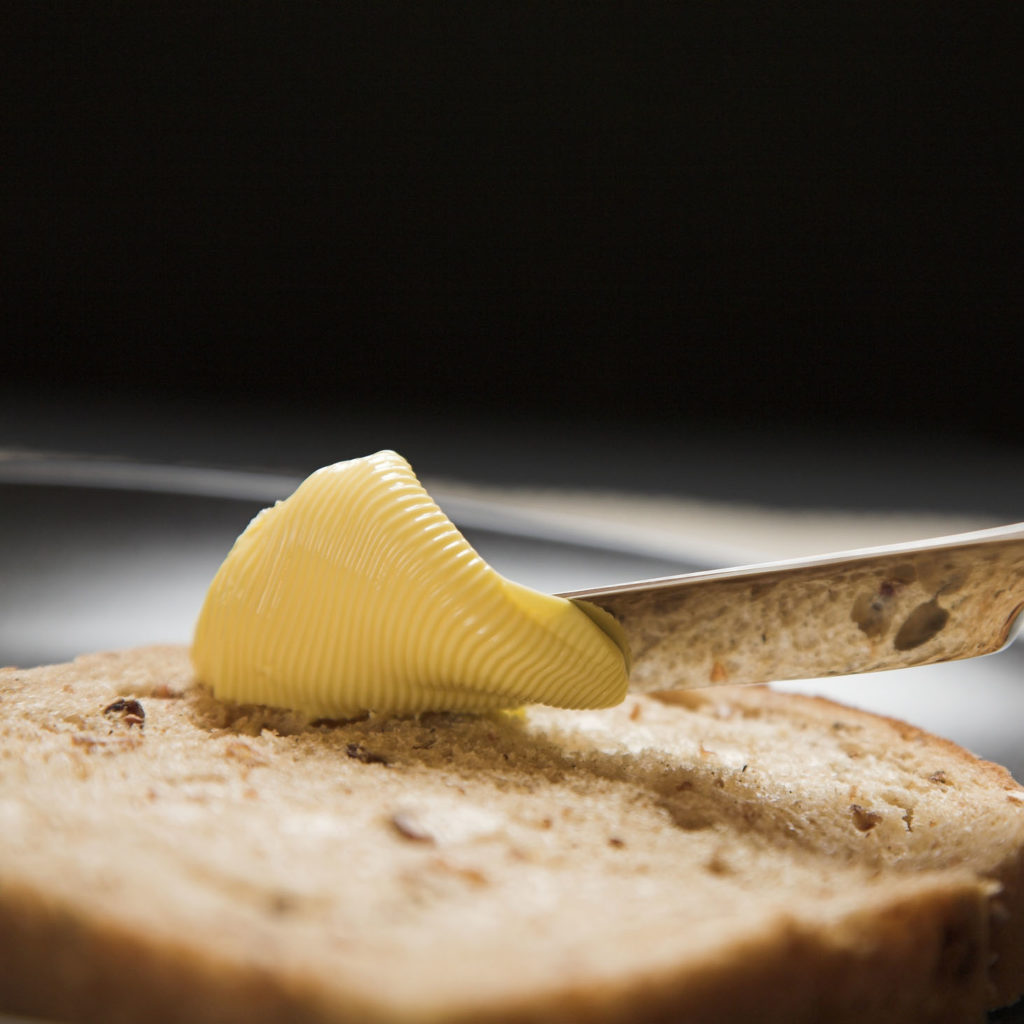 But not all margarines are created equal — some margarines contain trans fat. In general, the more solid the margarine, the more trans fat it contains. So stick margarines usually have more trans fat than tub margarines do.
Trans fat, like saturated fat, increases blood cholesterol levels and the risk of heart disease. In addition, trans fat lowers high-density lipoprotein (HDL), or "good," cholesterol levels. So skip the stick and opt for soft or liquid margarine instead.
Look for a spread that doesn't have trans fats and has the least amount of saturated fat. When comparing spreads, be sure to read the Nutrition Facts panel and check the grams of saturated fat and trans fat. Limit the amount you use to limit the calories.
About the Author
Katherine Zeratsky is a Registered Dietitian with Mayo Clinic.
As a member of the Mayo Clinic Care Network, Lakeland Regional Health gains access to Mayo Clinic's world-renowned expertise and knowledge. To find out what's in it for you, click here.
Consult your primary care provider for advice on healthy eating and weight loss. If you are looking for a new primary care provider, please see our list of Internal Medicine and Family Medicine providers.