Lakeland, FL – Lakeland Regional Health earned two prestigious national honors for its leading-edge technology initiatives that assist with delivering the best outcomes and safest care to patients and their families.
After a rigorous onsite validation this week, Lakeland Regional Health is one of only 10 health systems around the world and the first in Florida to earn Stage 6 on the HIMSS Analytics AMAM (Adoption Model for Analytics Maturity). The AMAM is an international benchmark for the use of advanced analytics to improve patient care.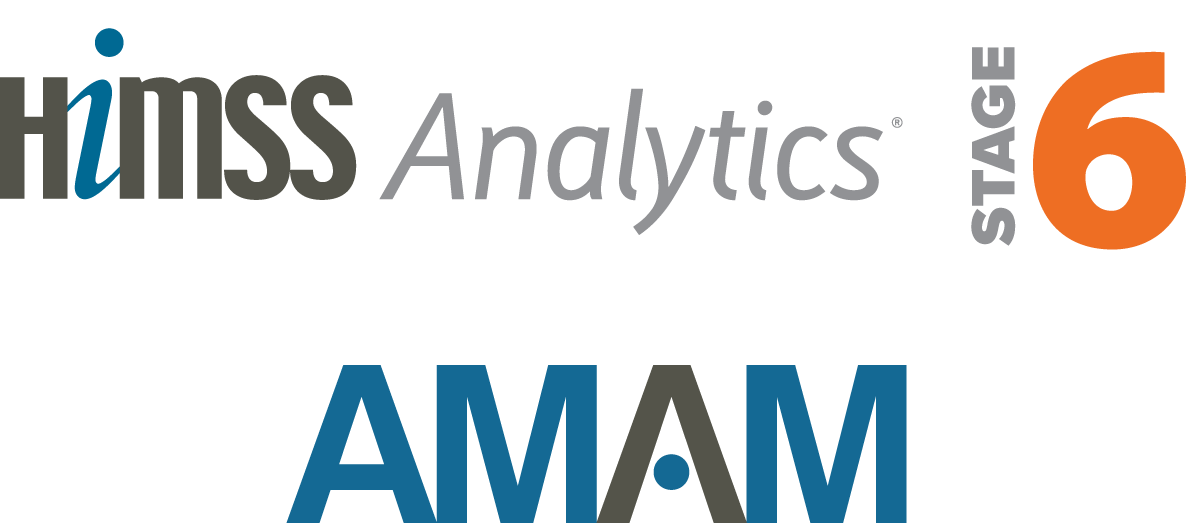 There are eight stages of the Maturity Model, all designed to measure and advance an organization's analytics capabilities to improve healthcare delivery. Only five other organizations in the world are at Stage 6 on the AMAM: Geisinger Medical Center in Pennsylvania, Stanford Children's Health | Lucile Packard Children's Hospital and UCLA Health in California, Centre for Addiction and Mental Health in Canada, and King Faisal Specialist Hospital & Research Centre in Saudi Arabia. Only four health systems in the world have achieved Stage 7: Children's Hospital Colorado, Duke University Health System in North Carolina, Rush University Medical Center in Chicago and University of North Carolina Health System.
"At Lakeland Regional Health, we constantly look for ways to leverage the data and health information from our innovative technology platforms to deliver the best patient outcomes," said Caroline Gay, FHFMA, Lakeland Regional Health Chief Population Health Officer and Chief Analytics Officer. "Our analytics and clinical teams collaborate well to ensure that patient care is our top priority."
Among the noteworthy analytics initiatives at Lakeland Regional Health:
Data analytics in the Emergency Department supports our top decile performance nationally with more than 80% of patients being treated and released in less than 3 hours.
Advanced data visualization helps achieve and sustain results that are better than national averages for surgical site infections as well as for MRSA and C. diff.
Ongoing data mining of clinical indicators from electronic health records allows for pattern recognition, quality monitoring, and continuous improvement.
Sepsis Crawler, an electronic system that monitors a patient's vital signs and lab results, identifies and allows team members to treat patients who have early-onset blood infections.
Predictive data analytics, such as readmission predictors, help clinical team members identify patients who may need special attention.
In addition to this honor from HIMSS Analytics, the College of Healthcare Information Management Executives named Lakeland Regional Health one of 2019's Most Wired hospital and health systems. This is the fifth time in six years that Lakeland Regional Health earned Most Wired® recognition. The healthcare system earned certified Level 8, with Level 10 being the top certification level.
The Most Wired program conducts an annual survey to assess how effectively healthcare organizations apply core and advanced technologies into their clinical and business programs to improve health and care in their communities.
Among the advanced technologies that Lakeland Regional Health employs:
Mobile apps for patients and families to access records and schedule appointments
Comprehensive adoption of electronic health record workflows
Extensive cyber-security technology to safeguard patient and team member records
Comprehensive analytics and data management services to support inpatient care quality, population health activities and financial outcomes
"Patients need to be able to conveniently and quickly access their medical information and easily connect with their healthcare provider," said Ana Kalman, Lakeland Regional Health Vice President, Chief Information Officer/Chief Application Officer. "We are steadfast in our commitment to use leading-edge technology to continually enhance patient-provider communications."
About Lakeland Regional Health
Not-for-profit Lakeland Regional Health reaches beyond its hospital walls to promote wellness, education and discovery in new places and new ways, providing a wide range of inpatient and outpatient healthcare services at its Medical Center, Hollis Cancer Center and ambulatory care locations. Lakeland Regional Health earned Most Wired Advanced and Most Wired status four times since 2013 from the American Hospital Association and has earned workplace awards from Forbes, Gallup and Becker's Hospital Review. Its 864-bed comprehensive tertiary referral hospital, Lakeland Regional Health Medical Center, operates the Jack and Tina Harrell Family Institute for Advanced Cardiovascular Medicine; a Level II Trauma Center; the Carol Jenkins Barnett Pavilion for Women and Children, which includes a Level III Neonatal Intensive Care Unit; and the Bannasch Institute for Advanced Rehabilitation Medicine.