After several years of helping to plan and run the annual Hollis Cancer Center Promise Run, Rizwana Mir was participating with a different purpose. She was running as a breast cancer survivor.
"It was quite an emotional event," said Rizwana, who goes by "Riz." "Last year, I was just grateful to be able to participate."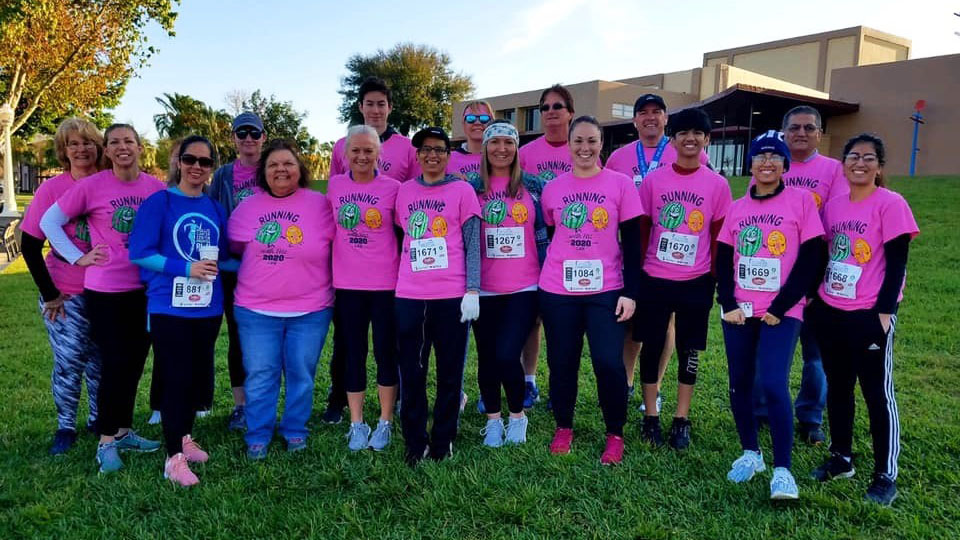 As a Physical Therapist at Lakeland Regional Health, Riz had the support of her colleagues in the 2020 Promise Run, with 38 pink shirt-wearing runners and walkers and more than $5,000 raised from her department alone.
All proceeds from the Promise Run, now in its seventh year, benefit the Hollis Cancer Center. This year's run will be done in a virtual format, with participants completing a 5k or 10k anywhere they'd like and anytime between April 22 and April 25.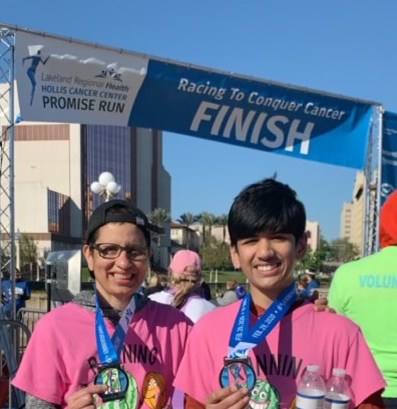 "The Promise Run is an important community event," Riz said of her involvement. "It makes people aware of cancer, helps patients who need cancer care and cannot afford it and it is a great way for Lakeland Regional Health to inspire our community."
Riz, who is married with a 15-year-old son and 20-year-old and 24-year-old daughters, was diagnosed with breast cancer in July 2019. As a Certified Lymphedema Therapist, Riz regularly works with breast cancer patients and is familiar with the toll it can take on a patient and her family.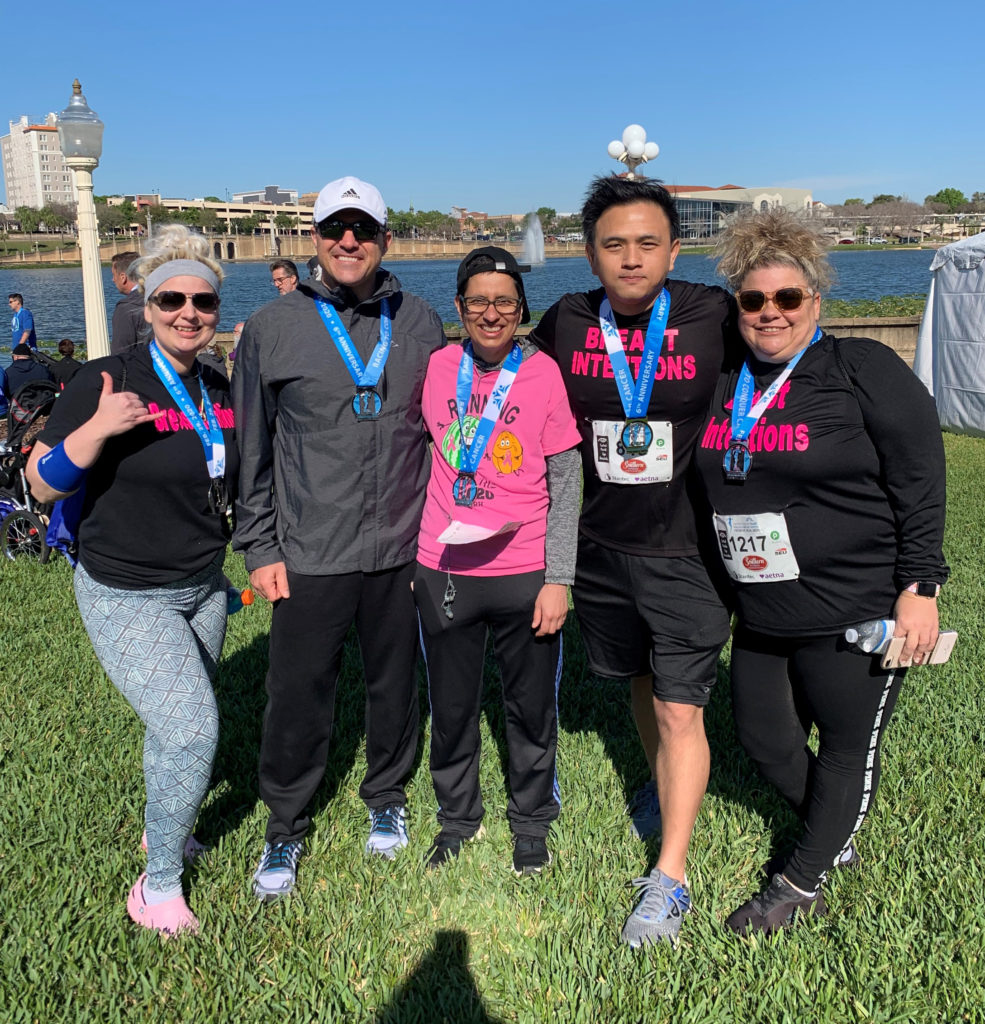 "When I work with breast cancer patients, it's one of those things that was always in the back of my mind, 'What would I do if that happened to me?'"
She opted for a bilateral mastectomy followed by chemotherapy. Her father passed away from pancreatic cancer, and her mother is in remission for non-Hodgkin's lymphoma. Still, as an active runner who maintains a healthy diet, she said she had none of the risk factors for breast cancer.
"This was our family's first experience with breast cancer," she said.
She's looking forward to the success of this year's Promise Run. "I love to run. I do it two to three times a week. I like to be outdoors, and running helps me clear my head."
To find ways to join Riz Mir in supporting this year's Promise Run, visit PromiseRun.org.