Erica Ray is a big believer in breast self exams.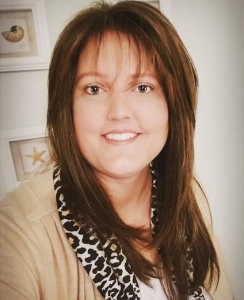 She says – and her doctors agree – that there is a very good chance that she wouldn't be here today if she hadn't been regularly performing them. At age 37, Ms. Ray wasn't scheduled to have a mammogram until she was 40 years old, as are most women who have no immediate family history of breast cancer. A cousin with breast cancer was her motivation for twice-a-year self exams.
After discovering a lump in her right breast, a lumpectomy in late 2018 changed her life. "Without my doctor saying anything, I knew something was wrong. Not only is it breast cancer, he said, but it looks like it is fast growing."
In fact, in between her lumpectomy and the visit when she received her results, three more tumors had already grown. She quickly began researching oncologists and came across Vanessa Prowler, MD, a Breast Surgeon with Lakeland Regional Health. By then, even more tumors had grown.
"The first time I met Dr. Prowler, I was blown away. All her knowledge made me feel at peace. I knew right then and there that everything was going to be OK."
Genetic testing was performed right away to determine why the cancer was so aggressive. It was determined she had Invasive Medullary Carcinoma, a rare form of breast cancer that is normally not aggressive. However, her Ki-67 markers were extremely elevated, causing the cancer to grow at a rapid pace. Dr. Prowler immediately began Ms. Ray on a four-month regimen of semi-monthly chemotherapy treatments, which would then be followed by a mastectomy. Each chemotherapy treatment lasted for seven hours at the Hollis Cancer Center.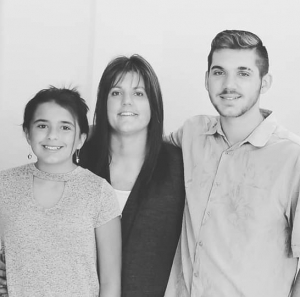 "I feel like I did really well honestly with the chemo," said Ms. Ray, a single mother to a 17-year-old son and 11-year-old daughter. "Chemotherapy brings a lot of perspective. I had some side effects, mainly some joint pain. They were so good at the Cancer Center about giving a pre-treatment to stem some of the side effects of chemo, like nausea."
Prior to the mastectomy procedure, Ms. Ray underwent a full body scan to check if the cancer was affecting other organs. As if a breast cancer diagnosis was not enough, the full body scan discovered a large mass on her right ovary. Though it was likely not cancerous, doctors said it looked suspicious. At 8 to 10 centimeters, the tumor would need to be removed through her stomach, according to Gynecologic Oncologist Richard Cardosi, MD.
In April 2019, Dr. Prowler performed a doubled mastectomy, removing 5 lymph nodes, and Dr. Cardosi robotically removed the right ovarian mass as well as endometriosis. The surgery lasted almost seven hours.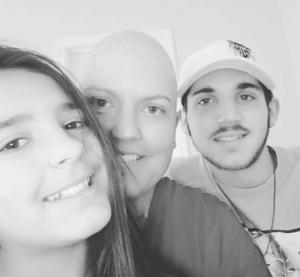 Her surgeries were successful, but Dr. Prowler was concerned about the rotter's node (a lymph node between the chest muscles) that she wasn't able to surgically remove. "Dr. Prowler told me she was up all night. 'I want to do radiation to be double-sure the cancer doesn't come back,' she said."
Erica Ray's six weeks of radiation took place every day except for the weekends, which ended in September. It's been quite a year for Erica Ray and her family. Her hair is very slowly beginning to come back – and so is her spirit.
"The last day of my radiation was so inspiring to me. They were so encouraging," said Ms. Ray, who was also working through a divorce. "The team at Hollis Cancer Center brought hope back into my life."
Ms. Ray says she has lost 56 pounds and has been walking and riding her bike three to four times a week.
"The nurses, the ladies, the nurse practitioner were all so inspiring. When you feel included like that, it changes your life. It changed my life. If I could make it through this, I could make it through anything."