Delirium is a sometimes routine and temporary side effect of spinal or brain surgery.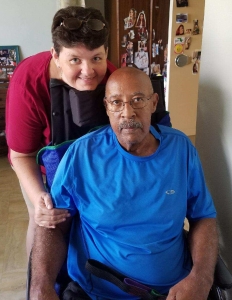 A patient may be temporarily unable to speak and think coherently, as the nervous system has just been upended. As any nerve damage begins to heal, the delirium goes away.
Craig Bowie, however, was experiencing delirium and encephalopathy following surgery for spinal stenosis in May 2017 and his confusion and recovery were growing worse rather than better.
"He wasn't sleeping. He had his days and nights mixed up," explained Carrie Bowie, his wife of 14 years. "He was confused. He had difficulty forming sentences."
At her wits' end, Carrie Bowie began to do her own research. After 30 days in a Tampa Bay hospital and two weeks in a skilled nursing facility, Mrs. Bowie wanted care providers who had more experience with his particular situation. He needed a facility that could provide him physical and occupational therapy while understanding how to address his encephalopathy (brain disease that can cause memory loss, seizures, personality change and declining ability to reason and concentrate).
That place was the Bannasch Institute for Advanced Rehabilitation Medicine. Located on the sixth floor of the Lakeland Regional Health Medical Center, the Bannasch Institute provides leading-edge, inpatient physical therapy for those recovering from stroke, brain injury, spinal cord injury, major multiple traumas, neurological issues, cancer, cardiac conditions, amputations, pulmonary conditions and complex pain. It is the only acute inpatient physical rehabilitation facility in Polk County. Patients at the Bannasch Institute receive intensive, individualized therapy tailored for their recovery.
Two Bannasch Institute physicians, Terence P. Braden III, DO, and Janice Brown, MD, provide continuous coverage, make patient rounds and consult with other care professionals about patient care plans.
"Dr. Brown really listened to me. She is just outstanding," said Carrie Bowie, who is a nurse herself. "I finally felt someone was hearing what I was saying."
Dr. Brown changed the timing of some of Mr. Bowie's medications and that made all the difference in the alertness and function of the 67-year-old former IBM computer systems analyst.
"Within the next 24 to 36 hours, he was back to being his old self mentally," Mrs. Bowie said. "He slept through the night. He was able to recognize who I was. From then on, there was continuous, rapid improvement."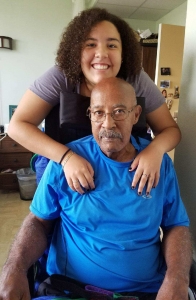 Mrs. Bowie said she is grateful for having discovered the Bannasch Institute after a poor experience with a skilled nursing facility in Clearwater.
"The nursing care at Bannasch was outstanding. The physical therapists were fabulous. They really took the time with Craig and myself before he was discharged. They worked with our 12-year-old daughter to show her as well. They made sure we were all comfortable with the transition to home."
Today, Mr. Bowie is back at their Auburndale home receiving physical and occupational therapy. He and his wife are looking for ways he can receive daily therapy to continue to improve his movement and strength, and Mr. Bowie has begun training to use a motorized wheelchair.
"I just want the best for him," Mrs. Bowie said. "I want him to get to be as independent as he can be."