By TOAN NGUYEN, MD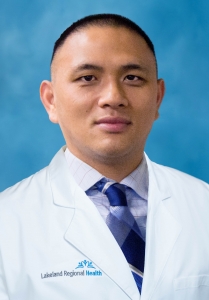 A mammogram misses a breast cancer at least 10% of the time. However, if you have dense or extremely dense breasts, it misses that cancer in at least 20%-40% of the time.
Most women do not know or understand about breast density, and it is not often discussed with them. Breast density can be assessed with a mammogram and often is included in the mammogram results.
In 2009, Connecticut became the first state in the country to pass a bill mandating that breast density be reported on every mammogram report. Since then, over 30 states have also passed a similar bill. Earlier this year, Florida became the 33rd state to pass this bill and on July 1, 2018, the bill went into effect. This means that your mammogram report will now inform you if you have dense breasts.
If you are notified that you have dense breasts, do not be concerned as this is not an abnormal mammogram. About 40% of women have dense breasts and another 10% of women have extremely dense breasts. Having dense breasts does increase your risk for developing breast cancer. A less dense breast appears dark on reports. Most breast cancers have a similar bright appearance as dense breast tissue so small cancers can hide within these areas of the breast and escape detection for cancer. Women in the highest category of  dense breasts have 4 to 6 times the risk of breast cancer compared to those with very little to no dense tissue.
If you are found to have dense breasts, discuss this finding with your doctor to develop a personalized plan for breast cancer screening. To be on the safe side, we recommend that you ask specifically about how dense your breasts appear on recent mammograms so as to increase further discussion to help improve your screening for cancer.  This can include information about additional imaging tests, such as ultrasounds or MRI, which has been shown to detect additional cancers missed by mammography.
About the Author
Toan Nguyen, MD, is a Breast Surgeon with the nationally recognized Hollis Cancer Center. He also serves as Medical Director for Breast Oncology for Lakeland Regional Health. Learn more about the Breast Cancer Program or call 863.603.6565 to make an appointment.