To be available when you need us most and to provide you with more care options during the COVID-19 pandemic, we are now offering at-home appointments through Telehealth.
Visiting with one of our providers is quick and easy. There are no apps to download or subscriptions to buy. Video calls can be made through your computer, tablet or smartphone as long as it has video and sound capabilities.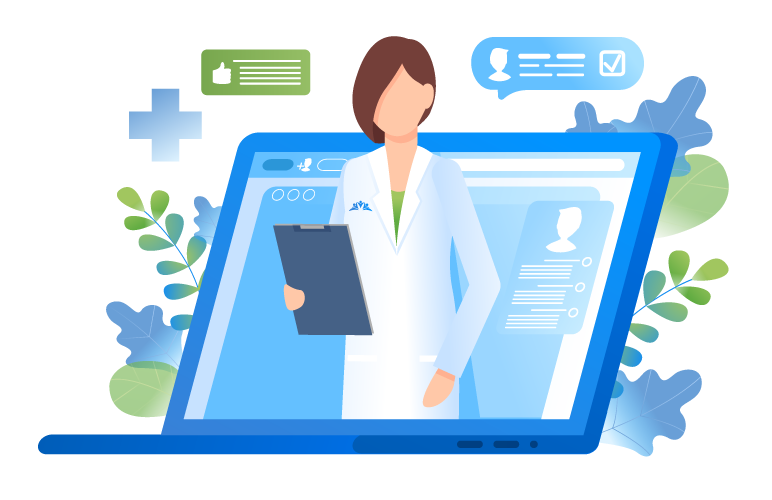 To make a Telehealth appointment for Primary, Pediatric or Specialty Care, please call 863.284.5000.

To make a Telehealth appointment for Behavioral Health care, please call 863.687.1222.
For a smooth Telehealth experience, please make sure your device is ready for a Telehealth visit.

For information about an Urgent Care Telehealth visit, click here.
You can use a Mobile phone, iPad/Tablet, Windows PC, or Apple computer for Telehealth visits.
Your device will need access to a camera and microphone.
You will need to use either the Google Chrome, Firefox, or Safari web browser. It does not work for Internet Explorer.
Testing works best if you are in the location you will be using for your Telehealth visit.
If on a mobile device, use your Wi-Fi for a more stable connection.
Plan to use a quiet space for the Telehealth visit.
Please avoid locations like in a car or public spaces.
Telehealth Frequently Asked Questions