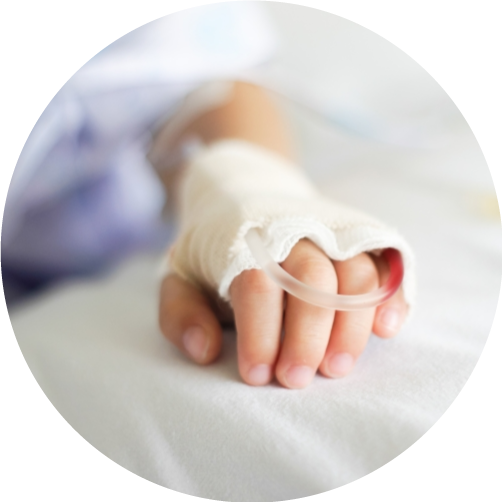 Lakeland Regional Health is committed to providing comprehensive care to the children and families of our community.
Our 12-bed High-Acuity Pediatric Intensive Care Unit, as designated by the Society of Critical Care Medicine and the World Foundation of Pediatric Intensive and Critical Care Societies, ensures that children and adolescents can receive critical medical care close to home from specially trained physicians.
We see a large variety of conditions. Among the conditions our Pediatric Intensive Care Unit can treat:
Acute and chronic respiratory insufficiency (asthma, infection, acute lung injury)
Circulatory failure (sepsis, shock, heart failure not requiring ECMO)
Infectious diseases leading to major organ system dysfunction
Endocrine and metabolic disorders (diabetic ketoacidosis, recognition and stabilization
of inborn errors of metabolism and mitochondrial disorders, hypothyroidism, adrenal crisis)
Neurologic diseases (status epilepticus, encephalopathy)
Toxic ingestions/exposures
Hematologic disease
At Lakeland Regional Health, you will find a team of intensive care experts who specialize in treating children. Our doctors are board-certified in critical care medicine and our experienced nurses are stationed near every patient room to provide immediate care 24 hours a day.
To complement this care, our Child Life Specialists and PICU Nurses
know how to make a child's stay as comforting as possible.


Community Pediatric Intensive Care Unit Ribbon-Cutting