On November 20, 2015, Lakeland Regional Health announced an unprecedented $5 million donation from the Hollis family designated to benefit and name the Cancer Center. The facility now bears the name Lakeland Regional Health Hollis Cancer Center in honor of this gift.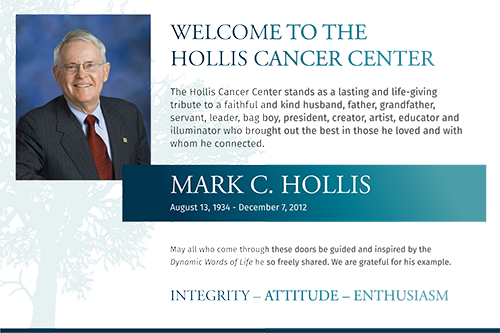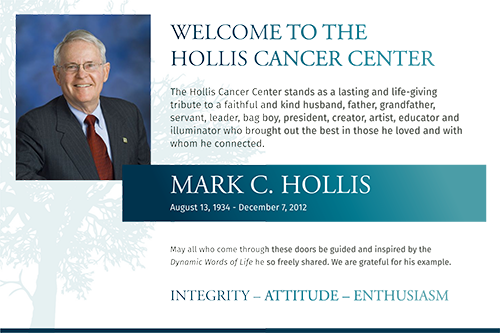 Mark C. Hollis, who served as President of Publix Super Markets from 1984 to 1996, passed away from complications of cancer in December 2012. He was a devoted husband to Lynn Hollis and loving father to Clayton, Dean and Jack.
Mark Hollis also enjoyed life as a sculptor, and his piece "Survivor" is showcased at the Hollis Cancer Center. The stone sculpture is of a female torso and signifies the difficult journey and inner strength of breast cancer patients. "They are fighting a battle, the battle of cancer and just like the stone, their own beauty comes from within," Mark Hollis had described of his work.