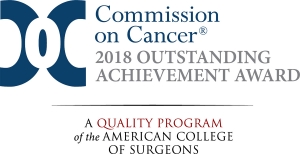 The Lakeland Regional Health Hollis Cancer Center opened in 2003. As Central Florida's premier center for healing, hope and discovery, our state-of-the-art campus offers all the services necessary for patients to conquer cancer, designed expressly with those in our care in mind.
In 2019, we proudly cared for over 5,000 patients at more than 55,000 patient visits.
The Hollis Cancer Center holds top-tier Gold Status Accreditation from the Commission on Cancer and was named one of 24 oncology programs in the U.S. to earn the Outstanding Achievement Award from the Commission on Cancer. Lakeland Regional Health's oncology program has been accredited by the Commission on Cancer for nearly 30 years. Further, we are one of only 23 centers in Florida with accreditation from the National Accreditation Program for Breast Centers. Our Radiation Oncology program is accredited by the American College of Radiation Oncology, and we are one of 32 hospitals and health systems in Florida designated as a Lung Cancer Screening Center of Excellence by the Lung Cancer Alliance. To learn more about our accreditation and designations, click here.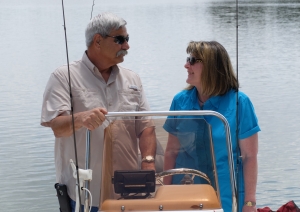 Patients also discover that our membership in the Mayo Clinic Care Network provides them and their families with additional peace of mind. As part of the Mayo Clinic Care Network, our physicians have access to Mayo Clinic's world-renowned expertise when concerns arise. This means more patients stay home and avoid unnecessary travel for answers to complex medical questions. We're two exceptional teams focused on you. Hollis Cancer Center patient Donald Tucker, a liver cancer survivor, generously shares his cancer journey and experience with getting a "second opinion" from Mayo Clinic. Click here.
The Hollis Cancer Center is located at 3525 Lakeland Hills Blvd.
Annual Report
View or download Lakeland Regional Health Hollis Cancer Center's most recent Annual Report.