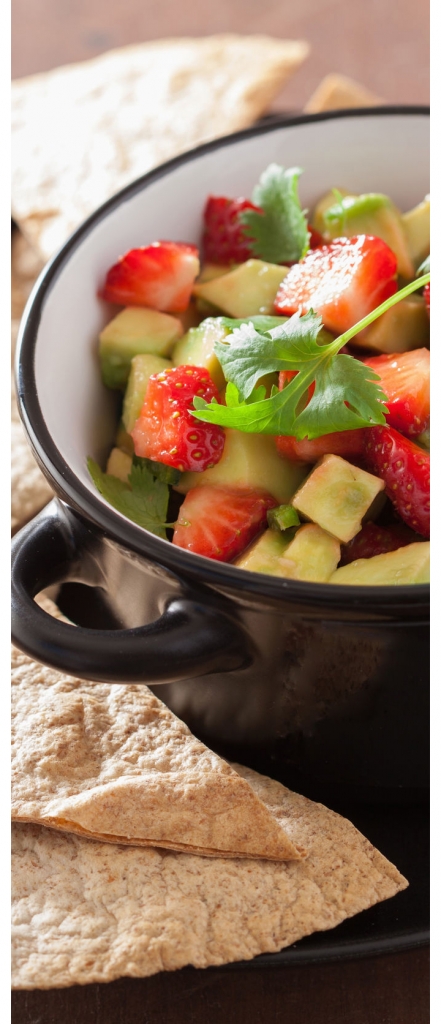 This salsa recipe, provided by the Florida Strawberry Growers Association, makes a great use of Florida strawberries, which are in season in February and March. This nutrient-rich dish is also a great idea for Super Bowl Sunday.
STRAWBERRY AND AVOCADO SALSA
1 1/4 cups Florida strawberries
1/2 cup avocado
1 jalapeno
1/4 cup red onion
1 lime
1 handful cilantro
Salt and pepper to taste
Chop strawberries and avocado. Dice the jalapeno and red onion. Remove the jalapeno seeds if you want a milder salsa. Combine in a mixing bowl.
Zest and juice one lime into the mixing bowl. Add some chopped cilantro and season to taste. Toss and serve.
NUTRITIONAL INFORMATION PER SERVING: 77 calories, 11 gram carbohydrates, 3 grams fiber, 5 grams sugar, 4 grams fat, 1 gram saturated fat, 2 grams protein.