By ALICE NUTTALL, MBA, RN BA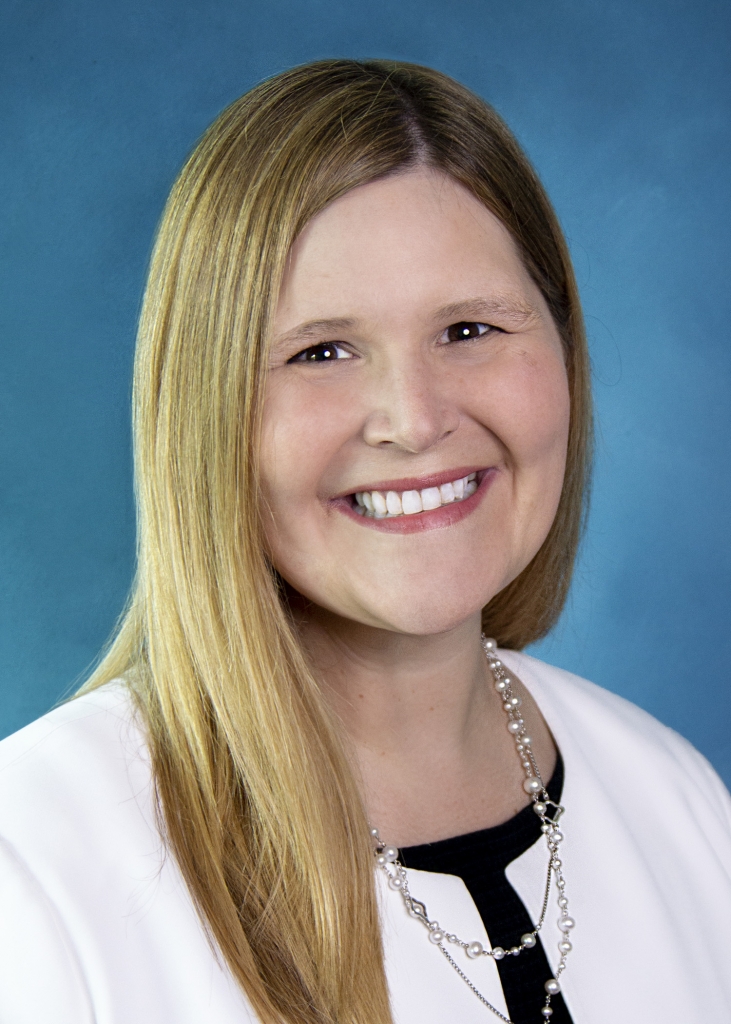 I am tired. I am worried. I am sure you are weary and tired of COVID and the ripple effects it has had on our lives too. I am sure you are also worried, like I am, for your neighbors and loved ones.
There is grief that comes from those we have lost to the virus but also the loss of routines and normalcy we have suffered in our lives. We never imagined early in 2020 that we would still be facing the adjustments and challenges due to this virus, yet here we are. Last weekend at the park with my 2 young boys, another family with small kids asked us to join in a game of lawn football. The boys were thrilled and wanting to join but I had to say no as no one was wearing a mask and it's hard to govern social distancing for a 4 year old. This hurt my heart, that I am still having to look into the eyes of my kids and tell them no, it's not safe to play with other friendly kids at the park we don't know. It hurts my heart they don't even ask anymore to play with our neighbors or go to the community center we once frequented because they know the answer.
We now are hearing that COVID-19 recovery is projected to extend into the year 2022. How will you endure months or perhaps years of continued pandemic stress? There is stress of social isolation, there is stress in finding a new acceptable way to work, educate, participate in our communities while avoiding the virus and how that will affect your loved ones. American's are feeling extreme pressure from months of lockdown and simultaneous economic recession as indicated in a recent poll by KFF Health Tracking, consider:
72% saying their lives have been disrupted "a lot" by the coronavirus outbreak.
74% believe "the worst is yet to come."
59% fear they will be laid off or lose their job
39% of adults say they have already either lost their job, or income
Everyone is feeling more anxiety, sadness, grief, fear, disappointment, and this collective experience of negative emotions is taking its toll. Many are reporting they are eating more, exercising less, and only able to focus on getting through the day as a way to survive. This emotional state of "COVID fatigue" can be named crisis fatigue. Scientists like Brad Russel have defined crisis fatigue as "the human response to unrelenting stress that can cause a person to feel physically numb or tired." Like many things, the first step to healing is to identify it, name it and acknowledge what it is.
Symptoms of crisis fatigue are:
High anxiety and irritability
Withdrawal from social communities
Altered sleep patterns
Altered eating habits
Disruptive behavior, such as "acting out of character" due to the stress.
Another element of COVID fatigue is that we are weary of mask wearing, social distancing, constant hand hygiene, and safety precautions. It may seem hard to continue wearing your mask if your health or that of a loved one has still been untouched by the virus. But we know this is how to end this virus sooner, and acceptance of these new routines are the most fundamental way to show that you care for other people. Learn the name of someone who has been affected by COVID in your neighborhood and dedicate that you are going to continue these healthy and preventative routines for them. By making them part of our daily routine, these tasks will become less burdensome. Decades ago, we didn't wear seatbelts in vehicles, but today that is second nature and not an inconvenience. Masks safe lives just like seatbelts do.
How we stay resilient and find our way through this fog of crisis and COVID fatigue is to focus on personal well-being and healthy connection with others. I will share some strategies for prioritizing your own wellbeing and that of others. The most fundamental things to focus on for your own health are:
Nutrition: Healthy eating habits are essential to give your body the building blocks it needs.
Consume less alcohol: This will boost your mood, as alcohol acts as a depressant over time.
Sleep: Good rest is what helps the body rejuvenate after extreme stress.
Exercise: A little bit every day goes a long way to helping combat the physical effects of prolonged stress.
Relaxation: Deep breathing, mindfulness, finding a sense of calm in the storm decrease your stress.
Routines: With the loss of old routines, create new ones that focus on health and connection.
Healthy connection with others: Check in with others daily on how they are doing, it will help you both! Outside socially distanced small group gatherings, virtual tea parties or book clubs, drive-by birthday parties … we must reimagine the events and holidays to still share together but in a safe way.
Media diet: Set a time each day with a defined amount of time you will read/listen to headlines so you can stay informed but not get overloaded. Too much news and social media becomes a drain to your mental health and will only fuel your fear and anxieties.
If you feel despair and grief start to creep in, remember that we have all been through hard things before and have survived. And WE will get through to the other side of this one, and it is much better if we talk about the journey and support others along the way. Because even through hard days, together is much better than alone. We can't fast forward, but in the midst of the stress, we can focus on new ways to find connection with others and recognize that by sharing this experience we are all more alike than we are different.
If you have had a mental health diagnosis in the past and currently are in treatment or are suffering the effects of depression and anxiety, please reach out for professional mental health support. Be mindful that even people with strong and healthy minds are suffering the effects of depression and anxiety and by reaching out to the professionals they can help you find health and balance again. You can start with your primary care doctor or call a mental health clinic in your area. Feel free to call 863.687.1222 to talk with a Lakeland Regional Health Behavioral Health team member.
Our bodies have a natural response to stress that, over a prolonged period of time, takes a toll on our hearts, minds, spirits and can cause great fatigue. We cannot control the timing or the pandemic ending or when a treatment and vaccine will be widely available, but we can focus on healthy connecting and our personal well-being, and in turn foster resiliency.
Together, we will get to the other side!
About the Author
Alice Nuttall, MBA, RN, BA, is Associate Vice President of Behavioral Health Services for Lakeland Regional Health.