As the COVID-19 virus continues to spread, newly developed vaccines show promise as new safety tools in the fight against the pandemic.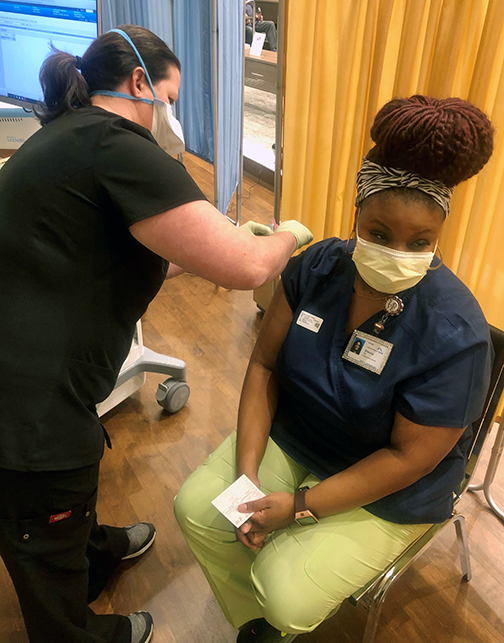 With vaccines receiving authorization for emergency use by the U.S. Food and Drug Administration, vaccinations among healthcare workers are already taking place across the country and here in Polk County, and we are hopeful that sometime in 2021, we will receive enough vaccine doses to administer to high-risk members of our community and then the general public. Please refer to this website and our Facebook page for further, up-to-the-minute information about public vaccinations.
We understand you have questions about the vaccines, and Lakeland Regional Health wants to provide you with as many answers as possible.
In addition to Frequently Asked Questions below, we've also made available Fact Sheets provided by Moderna and Pfizer, manufacturers of the vaccines.
We will continue to update these Frequently Asked Questions as more information becomes available.
Frequently Asked Questions About COVID-19 Moderna and Pfizer/BioNTech Vaccines
Helpful Fact Sheets for You